We recognize that all of our patients are unique and deserve to receive orthodontic care that reflects their individual needs. Our experienced and talented team is committed to working with you and your family to create a comfortable, stress-free, and rewarding orthodontic experience every time you visit our practice.
We are pleased to welcome you and your family, and we look forward to working with you.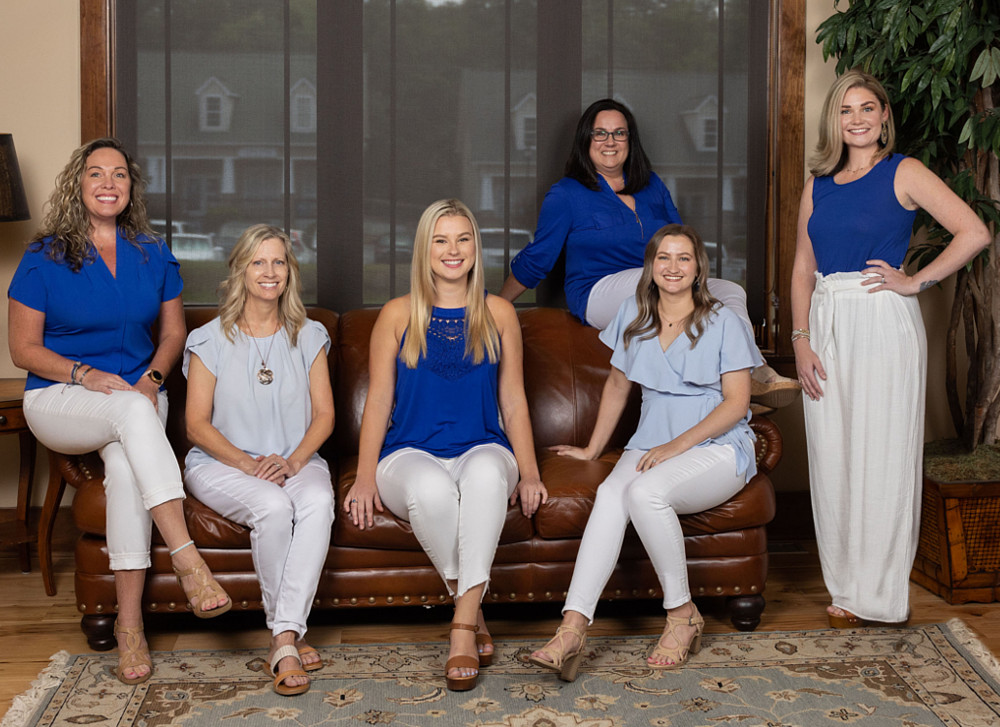 ---
Allison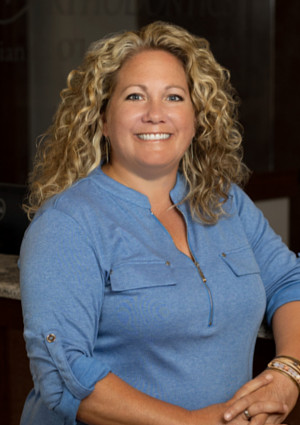 Certified Orthodontic Technician and Treatment Coordinator
I assist Dr. O'Leary by helping complete patient treatment, and educate our patients on their treatment. I love getting to know our patients and working with our wonderful team. We always have so much fun in our office. Everyone that works here loves to laugh! Dr. O'Leary is a wonderful person and a great orthodontist. They care for their patients, and staff, like family.
My husband Paul and I have three children, Caroline, Katy, and Paul-Joseph, and two dogs named Bud and Moose. When I'm not in the office, I enjoy playing tennis, horseback riding, and being a mom.
Amy
Treatment Coordinator
Hi everyone, my name is Amy! I guide new patients in their consultation process. Through education and care, patients are able to make the best decision for themselves and their loved ones. Our purpose here is to make people feel comfortable and trust us to work with them through their orthodontic journey to a new and beautiful smile!
What I value most about working at O'Leary Orthodontics is meeting new people and watching their confidence bloom as their smiles transform. In my spare time, I enjoy all things Harry Potter, creating memories with my family, and going to the beach!
Dawn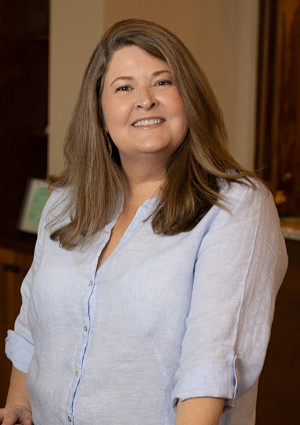 Office Manager/ Certified Orthodontic Technician
I have been in orthodontics for 30 years. I have assisted Dr. O'Leary in many different roles throughout the office. As an office manager of such an awesome staff, it just makes my job easy. I love getting to know my patients along with their families. Working here with Dr. O'leary and our amazing staff makes every day a great day! We are one fun family!
I am from West Columbia with my wonderful husband Stephen and we have two amazing kids, Reese and Ryann. I also have two fur babies, a yellow lab named Bindi and a cat named Journey. We love to travel and spend time with our awesome family and friends.
Sandy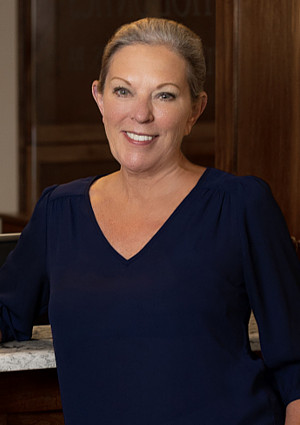 Financial Coordinator
I am the financial coordinator for Dr. O'Leary. I handle all of the insurance and finances and have been in the orthodontic field for more than 25 years. I love getting to know all of our patients and parents and assisting them with their financial needs and questions. We have an amazing team that I love working with.
I live in the northeast part of Columbia with my two cats. I have three children and six grandchildren with whom I love spending time. I also love to shop and work in the yard on the weekends.
Kim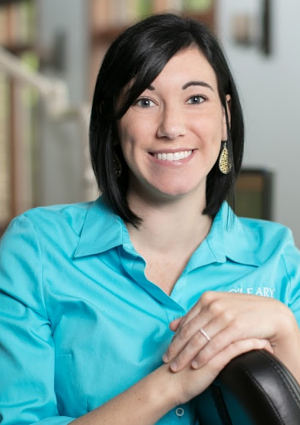 Certified Orthodontic Technician
I assist Dr. O'Leary with all of your orthodontic needs. I help to place braces on your teeth, change wires and colored ties, and remove your braces when it's time to unveil your beautiful new smile. I truly love doing what I do because I get to follow my patients' treatment from start to finish. It makes me so happy to know that I helped to make a difference in your life by straightening your smile! Our team is known for our compassion and family-like bond. I truly enjoy coming to work every day.
My Husband David and I have 2 beautiful girls Amelia & Ellison. We also have 2 dogs named Maddie and Lilly. In my free time, I enjoy spending time by my pool, playing with my animals, and cooking.
Sara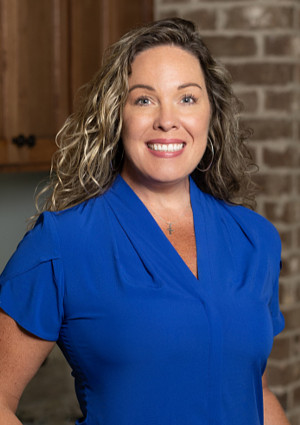 Clinical Coordinator
Hi everyone! Here at O'Leary, I help ensure the flow of appointments so the clinic runs successfully each day. Whether it be clipping a wire, changing your colored ties, or removing braces, I'll be right by your side throughout treatment! I take great pride in knowing I'm assisting in making your smile the best it can be! I love seeing the transition from start to finish and how much it can impact the confidence of the patients. I also find it really rewarding to get to know the patients and their families!
Something I really value about working at O'Leary Orthodontics is that our team is so strong because we truly are a family, not just coworkers. In my free time, I enjoy spending time with my family, reading books, and relaxing on the beach.
Danielle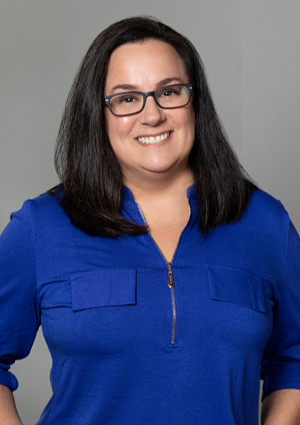 Certified Orthodontic Assistant
Hi, I'm Danielle! I am a chairside assistant for Dr. O'Leary. I can assist him in a wide variety of procedures ranging from reties to bondings and braces removal. I have been a dental assistant since 2007 and have held a few positions in that field but my favorite has to be Orthodontics! I enjoy orthodontics because I like fixing things. As part of a grander scheme, it brings order out of chaos.
I live in Irmo with my husband, Jim, and our son, Tanner, and we also have a daughter, Rebeckah. In my spare time, I enjoy spending time with our three dogs. I also love to crochet, cook, and spend time with friends and family.
Jan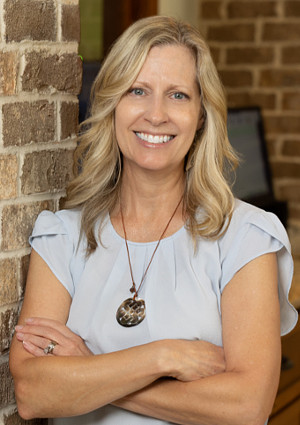 Certified Orthodontic Assistant
I am so happy to be here at O'Leary with this great staff and awesome doctor. I have been a clinical orthodontic assistant for many years. I truly love what I do. Working with terrific patients makes every day an amazing day at work.
My husband and I live in Chapin with our youngest and very talented daughter Amelia. We have another beautiful daughter, Aubrey, that has recently made us grandparents to a handsome grandson, Asher.
Gena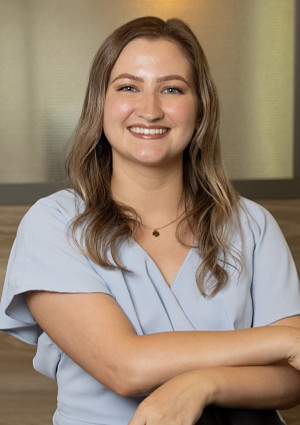 Certified Orthodontic Technician
Hi, I'm Gena! I'm newer to the O'Leary crew and have been welcomed into this family by our amazing staff and patients. Since my treatment in 2015, I have known that I wanted to work in orthodontics and I am so happy that I get to help all of our patients transform their smiles! I assist Dr. O'Leary with all things regarding your braces or Invisalign treatment from start to finish which is extremely rewarding.
My wonderful husband Oliver and I live in West Columbia with our rambunctious fur baby, Luna. We enjoy spending time together and with our families.
Alex

Lab Technician
I've been with O'Leary Orthodontics going on five years; I love being a part of our energetic team! We have lots of laughs, more jokes than we can count, and best of all, friends that have turned into family.
My fiancé Brian and I live in Lexington with our sweet daughter, Addy Claire. I enjoy spending time with my family either by the pool or on beautiful Miss Lake Murray. Brian and I love to try new local restaurants, run around with our toddler or enjoy a nice relaxing evening at home by the fire.
After your braces are removed I use a 5D scanner to take a snapshot of your beautiful new smile. I then create your retainers on our state-of-the-art 3D printer! When I'm not busy in the lab, I assist in a multitude of other in-office duties and activities.
Tessie
Diagnostic Records
I assist Dr. O'Leary with photographs/x-rays and scanning patients for appliances and Invisalign. I love working here because I have co-workers that are now family. Since joining the O'Leary team I've discovered a passion for teeth.
My boyfriend and I recently moved to the Ballentine area with our fur baby, Marley. I spend my free time between my kitchen and garden. I enjoy the Game of Thrones series and fantasy fiction novels.
Lauren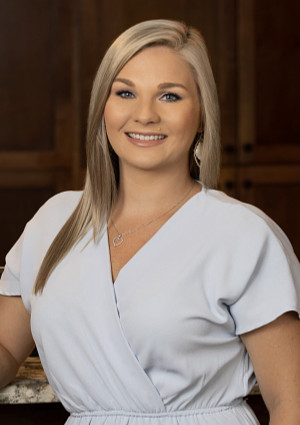 Scheduling Coordinator
I assist patients with scheduling appointments, creating fun contests in the office, and making sure everything flows smoothly. I am brand new to working in ortho but it has been by far the best job. I could not ask for better people to work with or a better doctor to work for.
Family means the absolute world to me so I spend as much time as I can with them. My boyfriend and I love the outdoors and doing projects around the house together. You can usually find me somewhere by the water on warm summer days or enjoying a relaxing night at home.
Bella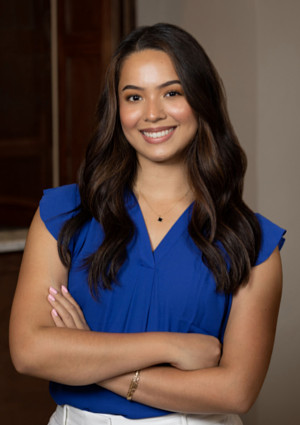 Scheduling Coordinator & Social Media
Hi everyone! I just recently joined the O'Leary family, and couldn't be more grateful for this supportive and encouraging environment! I assist with scheduling and ensuring that the flow of patients runs smoothly. I also recently started contributing to the social media presence of the practice, creating TikTok videos as well as informative YouTube clips.
I just recently graduated from the University of North Carolina at Charlotte with a degree in Psychology as well as Dance. I have a deep enjoyment and appreciation for dance, as I have been a dancer since I was 3. My favorite style is Graham Technique! In my downtime, I spend time with friends, family, and my corgi, Olive! I'm happy to be spending post-grad life back in my hometown of Columbia, SC, and look forward to my professional career with the O'Leary Crew!